Photopea: the best alternative to Photoshop
Adobe Photoshop is a very useful and powerful tool. However, many users can't afford it. Users with Chrome OS or Linux can not use Photoshop either. Let's have a look at some Photoshop alternatives.
Programs like Gimp and Pixlr are often cited to be good Photoshop alternatives. They are powerful apps with many advanced features, but they lack the support for the Photoshop file format - PSD.
There is another, quite new Photoshp alternative Photopea. The user interface is very similar to Adobe Photoshop. Unlike other photo editors, it has a perfect support for PSD format. It can both load and save Photoshop files.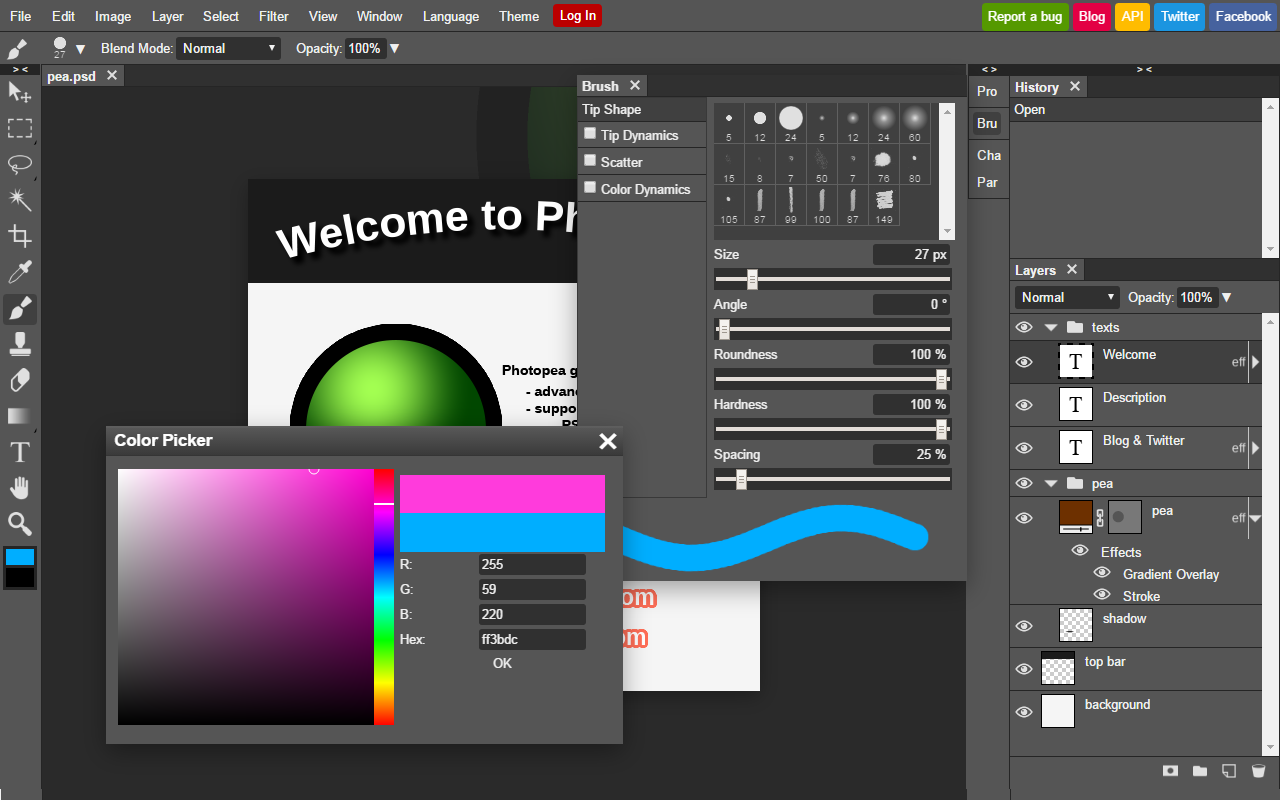 Photopea has a standard set of tools: Move tool, tools for selection (including Magic Wand and Magnetic Lasso), Crop tool, Brush, Eraser, Clone Stamp and others. It also has a Type tool (text tool), which allows you to edit text layers in Photoshop files.
Just like Photoshop, Photopea supports layer styles. You can create new styles or edit existing styles. It also has full support for Smart objects, Adjustment layers, Raster and Vector masks and more.
Photopea may be handy to both beginners and to professionals (designers, photographers and other artists) as a replacement for other advanced photo editors. Do you need to make a business card, a logo or a birthday wish? You can use it straight from your browser: Photopea photo editor.
Besides Photoshop PSD format, Photopea also supports Gimp format (XCF) and Sketch format (.sketch), so it can be used as a "hub" to help you work with multiple formats.